The Top 20 Jewellery Blogs of 2018

As the digital world is ever expanding, so is our ability to be able to find knowledge and inspiration on just about any subject imaginable. Scroll through Instagram and you'll find your fill of lifestyle, travel & fashion inspiration.
Strangely, though, jewellery is one section which appears less common. So we've hunted high and low for you, to find the top 20 jewellery blogs of 2018 who will wow, inspire & educate you on every aspect of this awe inspiring subject.
---
The Top 20 Jewellery Blogs of 2018 Are:
Gem Gossip
The Jewellery Editor
Gem Obsessed
The Jewelry Loupe
Gemologue
Jewels Du Jour
Inspired Antiquity
Ageless Heirlooms 
In Detail
Found in the Jewellery Box 
Diamonds in the Library
Katerina Perez
Margo Raffaelli 
Lillicoco
Champagne Gem
The Adventurine
Bizzita
Gem Hunt
Adornmentality
Jewels and Gems
---
Gem Gossip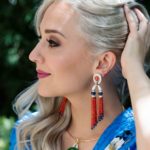 American jewellery blogger & gemmologist, Danielle Miele at Gem Gossip's bio is "endless talk of all things sparkly" and she really isn't joking. She has a real, honest passion for jewellery and this is obvious from reading through her beautiful blog. She gives us an insight in to her own personal collection which ranges from rings from the 1920's to unicorn pins and everything in between. You can also follow her over on  Instagram.
---
Jewellery Editor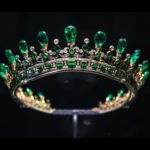 Founded in 2010 and focused entirely on high end jewellery and watches, The Jewellery Editor produce over 20 product reviews and articles per week! Their superbly written articles include everything you need to know from new jewellery collections, to educational pieces and everything in between.  They also have a fabulous Instagram, packed with the most dazzling posts.
---
Gem Obsessed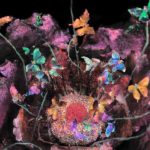 Cheryl Kremkow is the self confessed gem geek behind Gem Obsessed, a fantastic blog with very fantastic posts. Her Instagram bio is "Jewellery Trends from the Red Carpet to Your Jewelry Box", and that really is true.  Her blog has jewellery designer profiles, as well as jewellery trends and celebrity jewellery.
---
The Jewelry Loupe
Creator Cathleen McCarthy has written numerous pieces for various magazines. Her blog, The Jewelry Loupe, which was launched in 2009, is a treasure trove of jewellery history, reviews, profiles and practical information for all jewellery addicts. The Jewelry Loupe perfectly reflects a love of history and craftsmanship as well as innovation. You can also keep up to date with her on Instagram.
---
Gem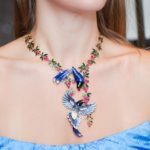 ologue
Liza Urla started her blog, Gemologue, in 2009 during her gemmology degree in New York. Since then she has travelled the world in search of jewels and perfectly combines fine jewellery with every day fashion. Follow her as she takes you on a journey across the world as she meets jewellery designers and shows you what her finds really look like on. Her Instagram is pretty mesmerising too!
---
Jewels Du Jour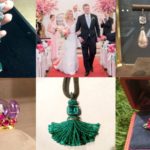 For all the latest info on jewellery events, whether its an auction at Sotheby's, or one of the many exhibitions across the globe, Natalie at Jewels Du Jour  has all the details. She also features some fantastic "top ten" lists, upcoming collection previews and reviews. Be sure to also check out her Instagram.
---
Inspired Antiquity
The author of Inspired Antiquity, Tiffany, grew up in a home with a deep appreciation for history. She strongly believes, "every thing we touch tells a story of the people who came before us. The jewelry they wore is a huge part of these histories." Over on her blog, she shares her stories of the jewellery she finds.
---
Focusing on fine antique jewellery, Ageless Heirloomsfeatures many fantastic and educational articles for every jewellery enthusiast. Whether you're looking for how to revamp your antique jewellery collection, or how to tell the difference between a ruby and a pink sapphire, you'll find it all here.
---
London based In Detail is a wonderfully inspiring blog which delves in to the life of inspirational women who tell their stories through jewellery. In Detail delves in to the jewellery boxes of designers, artists and jewellery owners to give you a fantastic insight in to the world of jewellery that you don't usually get to see. Make sure you out their Instagram for even more inspiration.
---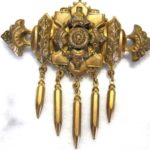 Found In The Jewellery Box
Danielle Tefft is a professional writer and qualified GIA Jewellery professional who uses her blog "to teach others about the wonderful world of gems and jewelry, past and present." Found in the Jewellery Box is packed full of wonderfully informative and well written articles.
---
Becky Stone's globally recognised and very aptly named blog, Diamonds in the Libraryis dedicated to everything jewellery and literary. The blog is wonderfully designed, and Becky makes it so easy to find whatever you're looking for with her "index of pretty shiny things". Along with her list of jewellers, she also has reviews and a great list of guides. You can also see more shiny things over on Instagram.
---
Katerina Perez
Katerina Perez creates a wonderful mix of educational pieces from history to buying guides, as well as interviews with designers and a guide to events
. Katerina has worked as a freelance and content editor since 2011 and has written pieces in English and Russian for the likes of VO+, Robb Report and Kommersant as well as many others. She often gives seminars at International Jewellery London and has been rated as the fairs top event for three years running. Her posts are informative and well written, and her love for jewellery is evident throughout. You can also follow her on Instagram.
---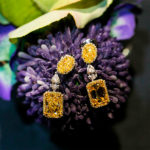 Margo Raffaelli 
Margo Raffaelliis "your personal guide to the best of jewelry". Moscow based jewellery writer, Margo, covers everything from trends to the latest fine jewellery collections. She also features a fantastic jewellery "dictionary" with some incredibly informative pieces. Make sure you also check out her awe inspiring Instagram.
---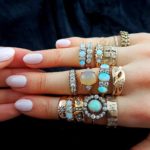 Lillicoco 
Over at Lillicoco, you can find a great blog which is well written and informative. The blog has everything including buying guides, history articles and styling tips. Check out their Instagram too, for more inspiration.
---
Leading editor, author and expert, Marion Fasel, created The Adventurine as a "dynamic destination for beautifully produced thoughtful stories on jewellery". It covers a wide range of well written posts including style tips, designer bios and buying guides, amongst many others. You can also follow The Adventurine over on Instagram.
---
Champagne Gem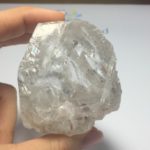 Champagne Gemare rightly branded as "your daily dose of sparkle". Along with their wonderful, sparkly Instagram, they also have a fantastic blog which is packed full of informative articles and all the treasures you wish you owned.
---
Esther Ligthart is the founder of the quirky and colourful Bizzita. Esther's attention to detail doesn't go unnoticed in her posts which give the reader a wonderful insight in to all types of complex jewellery crafting as well as highly informative posts on everything from jewellery tips and inspiration, to the latest trends. You can also follow her on Instagram.
---
Catherine Cason started Gem Hunt in 2006 in a bid to showcase smaller, independent jewellers. Gem Hunt is packed full of useful advice and inspiration for all jewellery lovers. We especially love her section on real women, real jewellery. You can subscribe to her "Diamond Tribe" to keep up to date with all her posts, as well as following her on Instagram.
---
Barbara Palumbo's blog, Adornmentality, is a wonderful, quirky space full of professional reviews of jewellery and events . We love her light hearted style and her tongue in cheek humour. Her posts are informative but still easy and fun to read. For more fun, check out her Instagram.
---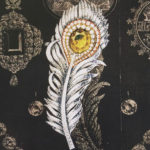 Jewels and Gems
Rachel gives a great insight to Antique and Fine Jewellery through her Instagram account.
Jewellery History and Design Gems and Gemmology FGA DGA
---