Art Deco Rings
The jewels of the Art Deco period started from 1920 and ended in 1939. Art Deco rings recall an era of glamour and are now one of the most popular periods for collectors today.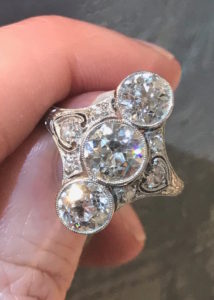 Art Deco Ring Facts
Rings from the 1920's mostly were mounted in platinum.
Designs were strong in geometric or bold shapes.
Often set with a coloured stone, cabochon cuts were popular in this period.
---
The different styles of Art Deco Rings:
Colourful rings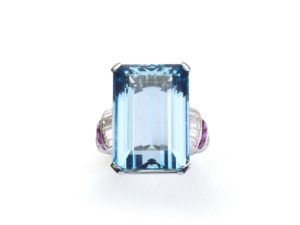 In the 1920's, bold, abstract and colourful forms were in vogue. The use of brightly coloured stones was high, especially semi-precious stones such as aquamarines, citrines and zircons.
Which meant the use of diamonds was used more to create a contrast with darker stones.
Eternity rings
These were either set with diamonds or calibre cut stones and worn in various combinations on the same finger. One of the more popular designs was a three-row swivel ring which you could change from day to night.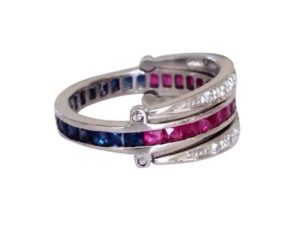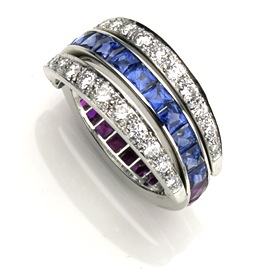 1920's Emerald and baguette cut diamond rings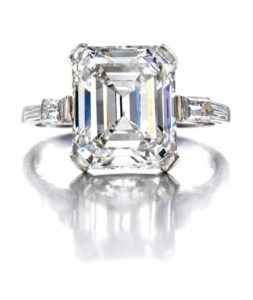 The long rectangular shapes of baguette and emerald cuts became one of the most popular shapes of this period.
Art Deco onyx and diamond rings
The black and white jewellery which normally composed of a black background with diamonds set on top was considered very Chic at this time by French magazine Femina in 1926.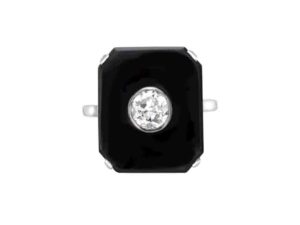 ---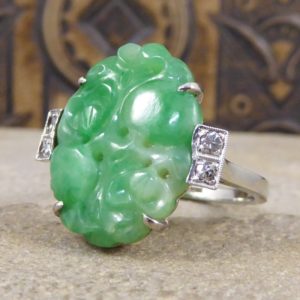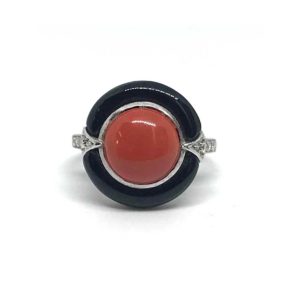 Coral and jade rings
Coral and jade were also popular choices of stone and were used in a lot of Art Deco rings. Often in a geometric design and with fancy cut stones.
---
Bombe Diamond rings
By the 1930's, the design changed again and the rings had become much heavier set and less about the colour and more about the shape of the ring.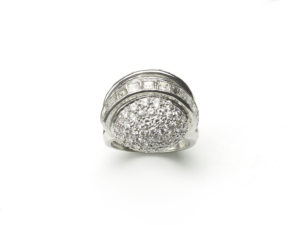 During WW2 when there was a stop on the export of coloured gemstones from India and Burma, synthetic stones became very popular in a lot of rings from this time.
Jewellery Houses
Some of the most desirable and most valuable jewellery designers or makers to look out for from the Art Deco period are:
Black Starr and Frost
Boucheron
Cartier
Fouquet
Janesich
Lacloche Freres
Mellerio
Oscar Heyman
Ostertag
Raymond Templier
René Boivin
Tiffany & co
Van Cleef and Arpels
Vever